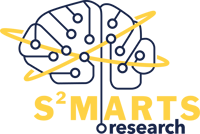 October XCel Series
Bridging the Gap between R&D and Prototyping
Wednesday, October 27 |

1:00 PM - 2:00 PM ET
Be the first to learn about the new OTA that will change the face of innovation.
In the coming weeks we will be introducing S2MARTS Research - a groundbreaking program uniquely situated under the existing S2MARTS agreement that was created by NSWC, Crane Division to help connect research and prototyping.
Special guests Shaun Davis, NSWC Crane S2MARTS Program Manager, and Jordan Schnarr, Strategic Missions Contracts Division Director/Contracting & Agreements Officer, NSWC Crane, will provide insights on:
What S2MARTS Research is
How this award marks a huge milestone for the S2MARTS OTA and The Naval Surface Warfare Center (NSWC), Crane Division, as they now offer both U.S.C. 2371 and U.S.C. 2371b authorities under one OTA framework

How the OTA offers the government a higher ROI and success rate

How innovators in the ecosystem can support these new projects in an academic or research focused capacity
Meet Our October Speakers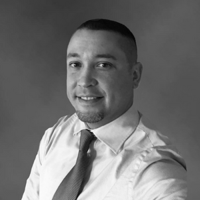 Shaun Davis
NSWC Crane S2MARTS
Program Manager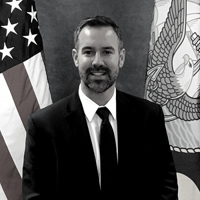 Jordan Schnarr
Strategic Missions Contracts Division Director/Contracting & Agreements Officer,
NSWC Crane
S2MARTS Research Membership
By registering for the webinar you will be joining a waitlist to be among the first to know when more information on S2MARTS Research is available.
Under our open consortium model, NSTXL members will enjoy immediate access to S2MARTS Research. Once the program officially launches, new opportunities and information will be added to your membership dashboard and the opportunity page.
Please contact our membership team for questions.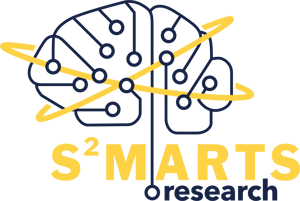 About S2MARTS Research
The Strategic & Spectrum Missions Advanced Resilient Trusted Systems (S2MARTS) Other Transaction Agreement (OTA), managed by NSTXL, has been awarded authority allowing the consortium to carry out basic, applied, and advanced research projects in accordance with 10 U.S.C. 2371, in addition to their existing agreement for prototype projects under 10 U.S.C. 2371b.
NSWC Crane created S2MARTS Research to encourage collaboration between industry, academia, non-profits, and the Government.