XCel Series
S²MARTS and NSWC Crane: Expanding the Regional and National Ecosystem
Wednesday, May 26 | 1:00 PM - 1:30 PM ET
See first hand how NSWC Crane expands the innovation ecosystem to positively impact technology advancements for the warfighter. Join us for the S2MARTS Xcel Series on Wednesday, May 26, at 1:00 pm ET.
Dr. Kyle Werner, Director, Office of Engagement, will discuss:
Best practices for working with NSWC Crane.

Engagement and innovation at the National, Regional, and Local level

How NSWC Crane is using the S2MARTS OTA to expand the regional and national ecosystem.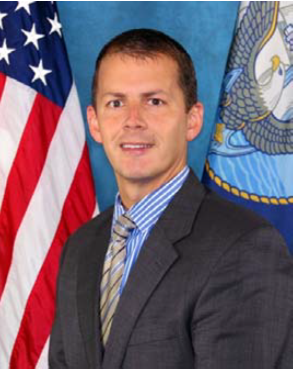 Dr. Kyle Werner
Director, Office of Engagement
NSWC Crane
In June 2017 Dr. Werner was selected to serve as the Command's Director of the Office of Engagement. As the Director of the Office of Engagement, Dr. Werner is responsible for strategic Command initiatives that contribute to advancing the Command's robust and rapidly expanding innovation ecosystem, establishing national leadership roles, and promoting meaningful strategic engagements on behalf of NSWC Crane. The Office of Engagement is responsible for coordinating regional and national strategic partnerships that enhance the Command's ability to carry out its assigned mission and contribute positively to the quality of life within the region.

In March 2014 Dr. Werner was selected to serve as the Department Director for the Applied Science & Demand Management Department (ASDM). As Director, Dr. Werner was responsible for leading NSWC Crane Division's strategic planning efforts across a diverse community of technical and business professionals to meet the requirements of Naval and Defense customers. Dr. Werner was also responsible for the Command's Science & Technology program, integration of customer and program requirements through the Customer Advocates and Technical Project Managers, and coordination of the on-site Program Management Offices. Dr. Werner served as the ASD Deputy Department director from November 2011 until March 2014.

In April 2008, Dr. Werner was selected as the Manager for the Energy, Power & Interconnect Technologies Division where he was responsible for ensuring our Warfighters had the necessary Energy, Power & Interconnect Technology products, and support to successfully execute their mission. Select accomplishments included: being appointed by the Navy's Chief Engineer to lead a National Priority Forensics Investigation for the Submarine Valve Regulated Lead Acid (SVRLA) battery program, achieving the DoD Executive Agent designation for Printed Circuit Technology, defining a strategy for engagement with Alternative and Renewable Energy, developing a strategy for a Public-Private Partnership (P3) to launch the Battery Innovation Center, providing National Strategic Leadership for multiple battery summits in response to the catastrophic Advanced Seal Delivery System (ASDS) battery failure, and establishing a master's degree program in Energy Storage with Purdue University. In March 2007, Dr. Werner was assigned as the Deputy Division Manager for the Flight Systems Division where he led efforts that focused on formulation and the technical execution of high-reliability engineering for Strategic Missile Systems, including programs within the Strategic Systems Program (SSP) Office and the Missile Defense Agency (MDA).

Dr. Werner holds a Bachelor of Science in Electrical Engineering (BSEE) from the University of Evansville, a Master of Science in Engineering Management (MSEM) from Rose-Hulman Institute of Technology (RHIT), and a Ph.D. in Strategic Management from Sullivan University. He has achieved professional certificates in Public Management from Indiana University / Purdue University in Indianapolis (IUPUI) and in Executive Leadership from Massachusetts Institute of Technology (MIT). He has been awarded two patents for his work in Force Protection and Electro-Optics. Dr. Werner is a member of the Acquisition Professional Community and has completed Level III DAWIA certification in Systems Planning, Research, Development, and Engineering as well as Level I certification in Program Management.
S2MARTS & NSTXL
NSTXL combines industry best practices with our government contracting expertise to create a space where government and industry work together with speed, flexibility, and reduced risk.

The Naval Surface Warfare Center (NSWC), Crane Division and the Department of Defense (DoD) created the Strategic and Spectrum Missions Advanced Resilient Trusted Systems (S2MARTS) OTA. The S2MARTS OTA (pronounced "SMARTS") is designed to refine strategies, management planning activities, and implement integrated, complementary solutions that enable broader Department of Defense (DoD) access to commercial state-of-the-art EMS technologies, advanced microelectronics, radiation-hardened (RAD-HARD) and strategic missions hardware.