Beyond 3D
Innovator NETWORX
Friday, April 2

1:00 pm ET/ 12:00 pm CT/ 11:00 am MT/ 10:00 am PT
Register now for this virtual teaming event where NSTXL Innovators learn more about companies open to teaming on the Beyond 3D opportunity. Each opportunity-specific, hour-long event facilitates a discussion where members share more about their capabilities and how they can contribute to a team.

Please note: to ensure the event is valuable we ask all participants to submit information about their organizations and expand on that information during the event.
Complete and Submit the Registration Form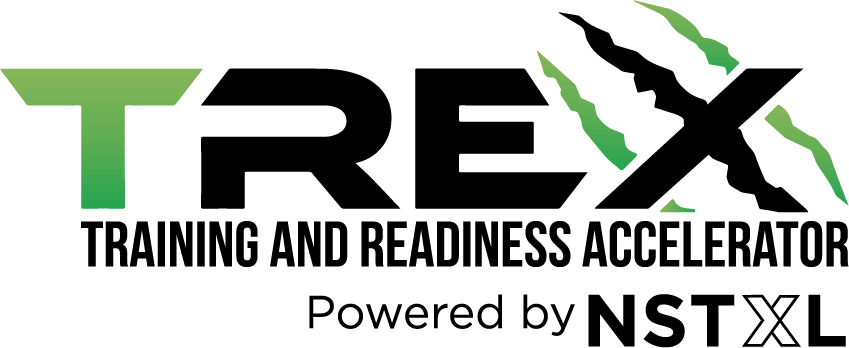 TReX & NSTXL
NSTXL combines industry best practices with our government contracting expertise to create a space where government and industry work together with speed, flexibility, and reduced risk.

The Training and Readiness Accelerator (TReX) expedites development, demonstration, and delivery of prototypes to increase Warfighter readiness. With a focus on modeling, simulation, and training, TReX provides the United States Government with an agile mechanism to iterate and refine critical technologies to keep pace with ongoing and emerging challenges. By actively incorporating structured operational user feedback, TReX will identify and develop innovative solutions to inform materiel procurement requirements and acquisition.